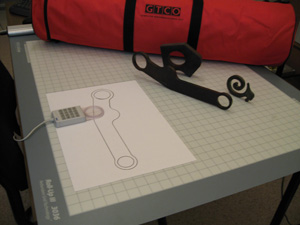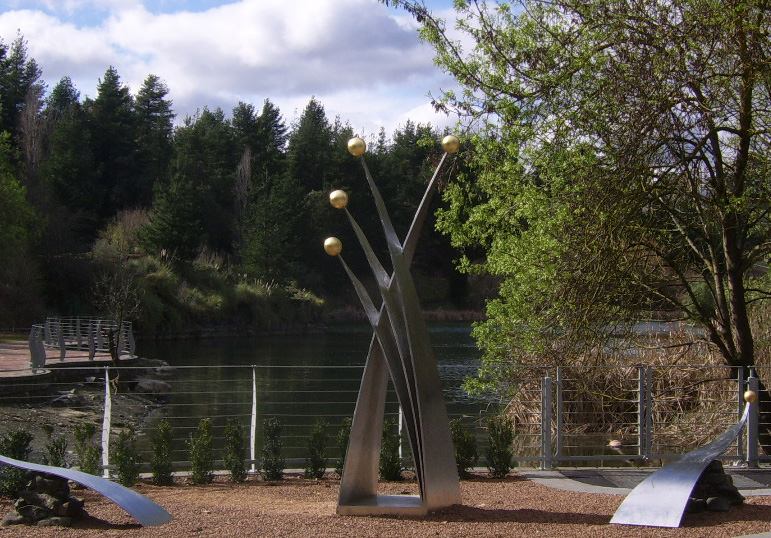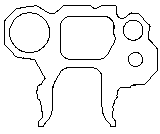 Engineering Parts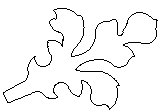 Artwork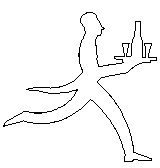 Signage
CNC COPYING / TRACING
FastCOPY® is an alternative standalone solution to optical tracing or scanning for steel profilers and very useful for all fabricators presented with outlines or line drawings where there is no CAD input.

FastCOPY® is ideal where there is a need to copy templates or actual parts because it recovers the underlying engineering data, improving the result. The unique software uses mathematics and reverse engineering to recreate the original part without degradation (ideal to copy worn industrial parts, non-engineering parts, signs, artwork etc).

Engineering parts are made of circles, blends, fillets and other simple constructions, often cut with NC machines. With wear and time, the edges are blurred but the intent is clear. So what is a full circle in a gasket is digitized with 3 presses of button #6. A line x arc x line fillet is digitized with #1, #1, #5, #1, #1 to generate a line, fillet, line and the software calculates the blend points. This comes out as a perfect fillet and far better than a scanned version. The original intent has been recovered and with an absolute minimum of input and expertise. The operator can access all functions from the keypad and can see progress with visual verification, without touching the keyboard.

The button functions for the main digitizing level are
#1 - Point
#2 - Arc
#3 - Arc blended with last
#4 - Arc blended with next
#5 - Classic line fillet with radius
#6 - full circle
#7 - rapid/cut
#8 - Marking
#A - zoom window
#B - stop
#C - erase last etc.
There are additional functions of great value:
1. You can reset the origin, allowing digitizing of shapes much bigger than the digitizer surface
2. You can input or measure a shrinkage/scale factor to allow for deterioration of templates.
3. You can directly digitize the sequence of events and generate cut quality DXF files.
Optical machines have the capability to trace a part however it is tedious and time-consuming. Another problem is the quality of the copy. Scanning usually degrades drawings and the machine data is composed of hundreds or even thousands of little straight lines (usually around 1~3 mm long). The copy comes out less accurately than the original because these broken small lines create a slow, jerky, stop-start cutting motion.
Using FastCOPY®, anyone can copy 'off the street' parts in minutes ready for accurate profile cutting! You don't have to be a draftsman or machine operator. It is CAD-free although the optimized DXF output is compatible with CAD and CAM systems.
FastCOPY® highlights :
Easy to Use. CAD-free operation and 'plug and play' connection to digitizer/tablet.
Large scale vectorization. - Instead of Raster to Vector programs for existing paper templates - see footnote.
Optical Tracing Alternative FastCOPY® provides optical tracing capabilities without the high floor space requirements. No need to hand calculate all your old paper templates.
Highly Accurate. Better than +/- 0.010" (0.25mm) with a resolution of 0.0001" (0.0025mm). In instances where the original part has been subject to wear and tear, FastCOPY® compensates and creates a clean outline.
DXF Output. Immediate output of accurate DXF files make the system compatible with all of your 3rd party CAD and CAM solutions. Parts can be nested immediately. Note: FastCOPY® does not output direct NC code.
Limitless Template Size - FastCOPY® allows the vectorization of any sized template with its smart recalibration option. Simply pause the digitizing process, move your template then continue. Or save your work then continue at a later stage.
All Processes Supported. Easily digitize all your required processes into the one program, Marking, Centre Punch / Pop Mark, and all cutting processes.
True Entity Generation. Outputs BLENDED lines, full circles, fillets and reverse engineer engineering drawings. Ensures all arcs are true arcs, lines are true lines and Circles are true circles to ensure quality profile cutting.
Note: CAD file formats are based on the location of points in 2D or 3D space with definitions attached to those locations and the space between them ('Vectors'). Image files are based on 'Raster' formats which are a collection of dots, generated by scanning pictures or paper drawings and by image manipulation software and drawing programs. Vector based formats can be scaled more accurately and measured and manipulated on a line by line, entity by entity basis. Raster formats can only be edited by changing the dots that make up the picture. CNC uses the precise vector format.
---
*Price listed is for the FastCOPY® software only which is compatible with any Wintab compliant digitizer with a 16 button 'puck' or cursor. Please contact us to obtain a quote on the large format rollup digitizer as shown here.

FastCOPY Brochure

GTCO Roll up digitizer (POA if required)
Related info: You Tube Video | GTCO Wintab drivers | Dr. Digitizer
*$499