< FastCUT
LABEL CUT PARTS
FastCUT® Labels, is an optional program that you can purchase to use in conjunction with any of the versions of the FastCUT® Optimization software program.

FastCUT® Labels is the easiest and quickest way for you to produce printed adhesive labels with cut list data generated by FastCUT®. This is such an efficient way to label and identify all of your cut parts!

When you purchase and download the FastCUT® Labels program the software will automatically install as a separate program which you can activate through the FastCUT® Optimizer toolbar. You can also run the program independently and load in the FastCUT® data file that relates to your specific job. FastCUT® Labels is compatible with all current popular Windows operating systems. It requires a Windows compatible printer and adhesive labels that can be purchased from any office supply company.
Use the brand, style and label sheet size of your choice. (You can select almost any label size)
Select the relevant stock and part data you want printed on your label.
Enter the number of rows, number of columns and the distance from the edges of the page.
Preview the template layout and change the page settings if required.
Print your sheet of labels with the data you have selected to identify each of your parts.
---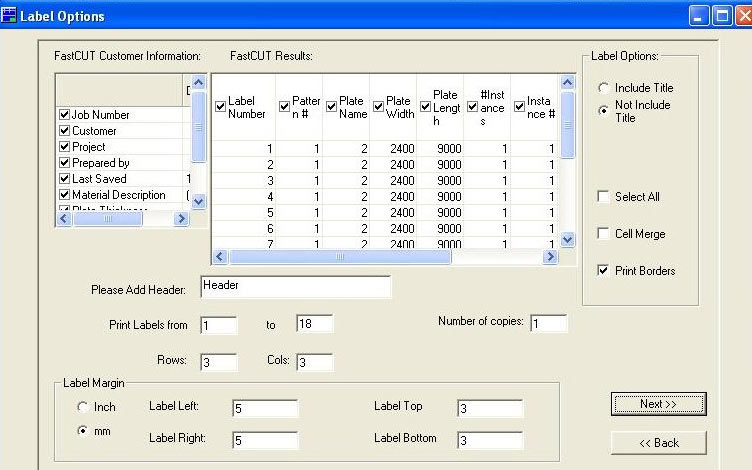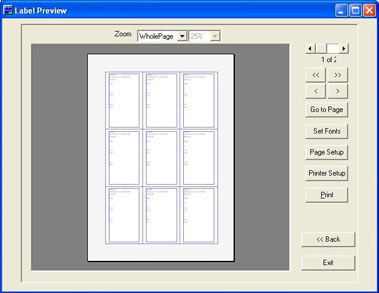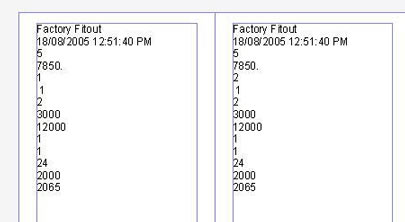 ---

FastCUT Brochure
Related info: FastCUT Wood, | FastCUT Glass | FastCUT Metal | YouTube demos
$50 Download